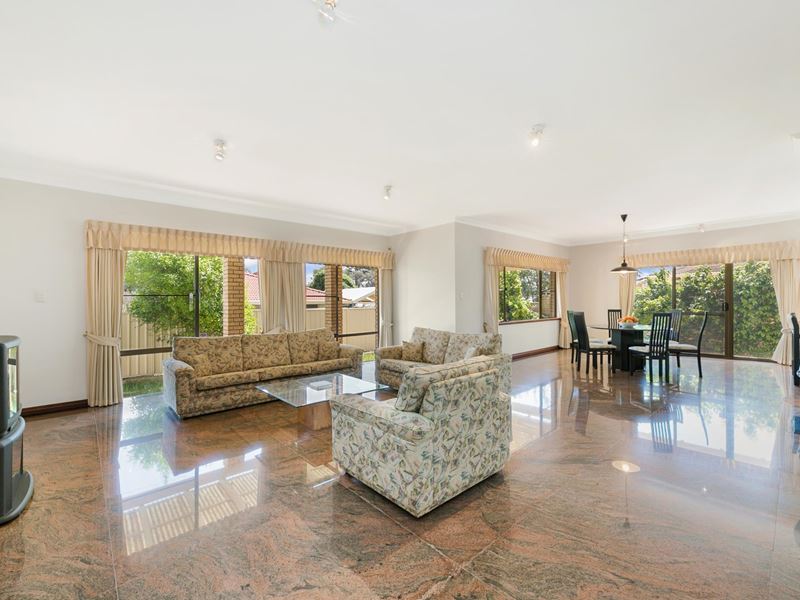 As big as they come.
Words don't do this property justice, and pictures don't really do it either
Massive 6 Bedroom home, with oversized living areas in the most prestigious part of Winthrop.
From the moment you arrive, you will be awed by the vast entry hall.The granite flooring leads all the way through to the main living area as it passes the formal lounge and dining. 2 Guest bedrooms, one with ensuite, complete the downstairs accommodations.
Upstairs is dominated by two very substantial living ares, one of which is currently furnished with study/office desks, the other with views to the city and an adequate balcony.
A perfect property for those that believe their home should be a statement of their success, or perhaps a multi generational family who require separation.