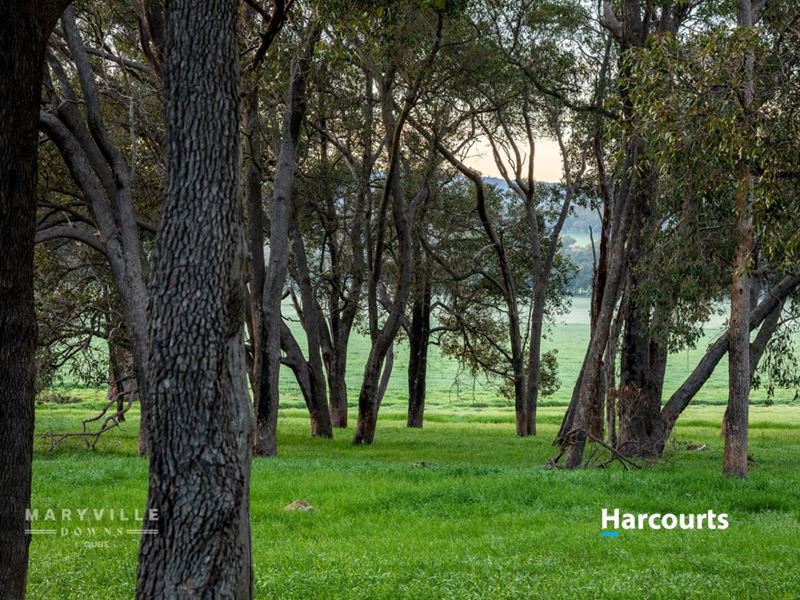 Under Offer Under Offer Under Offer
Maryville Downs Stage 12A Lot 5 offers a large 9 acres and a combination of tall jarrahs and gums with a building envelope set well back ensuring privacy from the road.
CREATE YOUR OWN SLICE OF COUNTRY LIFE
Long awaited and highly sought after, Stage 12A of Maryville Downs is here. Managed by Qube Property Group, Maryville Downs has strong, established roots that will make you feel as though you've been part of the community for years. With land lots ranging from 2ha up to 10ha you are guaranteed the space to enjoy a piece of your very own rural lifestyle. Embrace the luxury of waking up to wide-open spaces, free from rules and rush hours. Enjoy more of the simple things like breakfasts with valley views and birds singing, kids pitching a tent around a bonfire or tending to your own little farm.
Whatever your reason to undertake a tree change, you can't beat the charm and natural surroundings of Maryville Downs which you could be calling your new home.
KEY POINTS
Fully fenced lots ranging from 2ha up to 10ha
Close to Immaculate Heart Catholic College and nearby Bullsbrook District High School
Approximately 12 minute drive to new Northlink on ramp
Power and phone to front boundary
Large building envelopes
Set in picturesque Lower Chittering