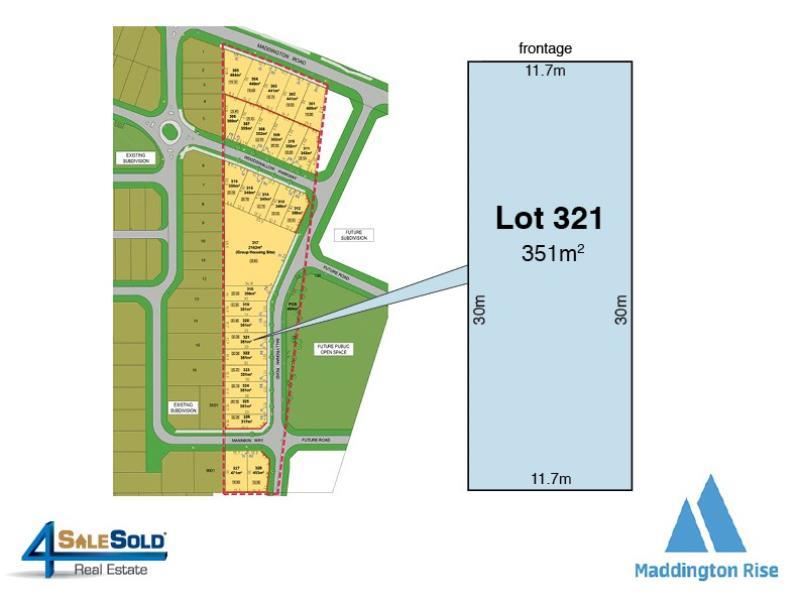 PREMIUM LAND...
Maddington's latest development Maddington Rise Estate is now selling.
This Estate is conveniently located only 30 minutes from Perth with easy access to Welshpool Rd, Roe Hwy and Tonkin Hwy.
First Home Buyers, Downsizers and Investors can find their next home site in this unique development with Lot sizes ranging between 340sqm to 488sqm.
For more information and site tour, please contact Warren 0430207009
LOT SPECIFICATIONS:
Titled Land
Green Title
Future Park Facing
Land size: 351sqm
Frontage: 11.7m
Depth: 30m
Zoning: R-25
DAP: No
NBN/Telstra: Ready
LOCATION FEATURES:
Only minutes to Yule Brook College
Only minutes to Bramfield Park Primary School
Short drive East Maddington Primary School
Close to Shops and Medical Centres
Direct public transport to Maddington Train Station
Only 7 minutes' to Maddington Central
13 minutes' drive to Westfield Carousel
Located only 30 minutes' drive to Perth CBD
DISCLAIMER:
Although every effort is taken to ensure the information provided on this property is deemed to be correct, it cannot be guaranteed. The FHOG only applies to qualified first home owner and is paid to the buyer through State Revenue. The land owners will enter into an offer & acceptance contract with the buyer for the purchase of the land only. Buyers who wish to purchase a house & land package, must enter into a separate building contract with the relevant builder for the construction of the house with an agreed price between the buyer and the builder. 4SaleSold Real Estate advises the consumer that any proposed plans or colour elevations used in this advertisement are for illustration purposes only and is subject to approvals by local authorities.