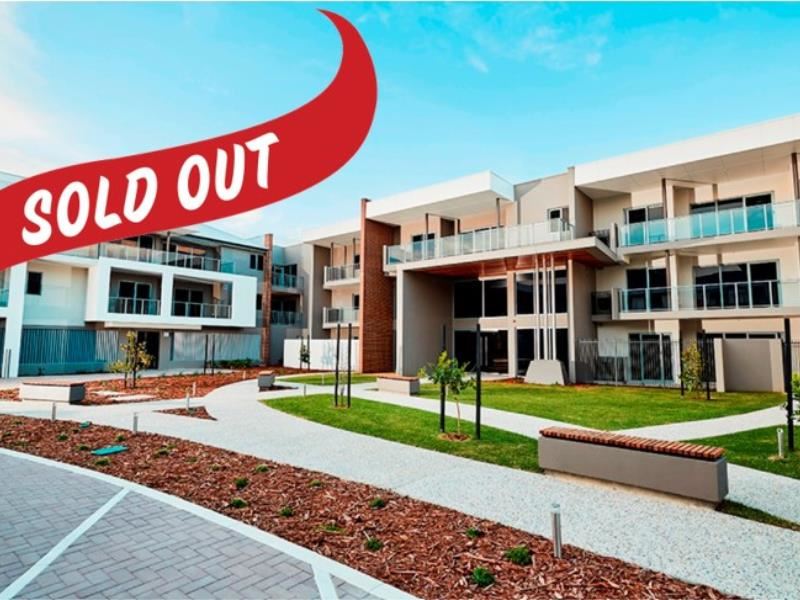 Here's Why It's Great To Be OVER 55...
This incredible apartment lifestyle can offer you security and companionship in a like-minded community well into your future…
If you want to your leave the workload of your current house and garden to pursue other things then why not move to a lock-up and leave strata apartment which is a home that has many options for you and your future.
Whether you are still working, semi-retired or fully retired, you're sure to be impressed by the superb choice of contemporary apartment designs at Amherst Apartments. Featuring delightful modern-day finishes, neutral decor and plenty of living and entertaining space means you can downsize without compromise.
Bring your pet with you to live in your chosen OVER 55's apartment that you own completely.
For your peace of mind, there is security controlled access and 24-hour emergency call on your doorstep.
All Amherst Apartments come with their own Strata Title which guarantees you own your own home. When you buy an Amherst Apartment, you are making an investment where any capital gain remains 100% yours unlike other retirement options.
Located South of Perth, Amherst Apartments connects you with the vibrant shopping hub of Canning Vale. Minutes away are the Livingston and Vale Shopping Centres, Aldi, and other specialty stores.
With its proximity to the airport, public transport, suburban parks and appealing waterways, it's an instant connection to wherever you need to go. Combined with a lock-up and leave lifestyle, you can go away knowing your home is safe and secure.
If you feel the urge to take a swing, the Whaleback Golf Course and the Gosnells Golf Club are just around the corner. Or if you want to take a stroll or relax and read a book, there are numerous parks and gardens in the area.
Also close by is the Amherst Road Medical Centre, Canning Vale Medical Centre, and pharmacies if the need arises.
Whether you're making the change to independent apartment living or looking down the track to when you or your loved one might need more care and services. Or if you want to be that little bit closer to a loved one, Amherst Apartments is the place for you.