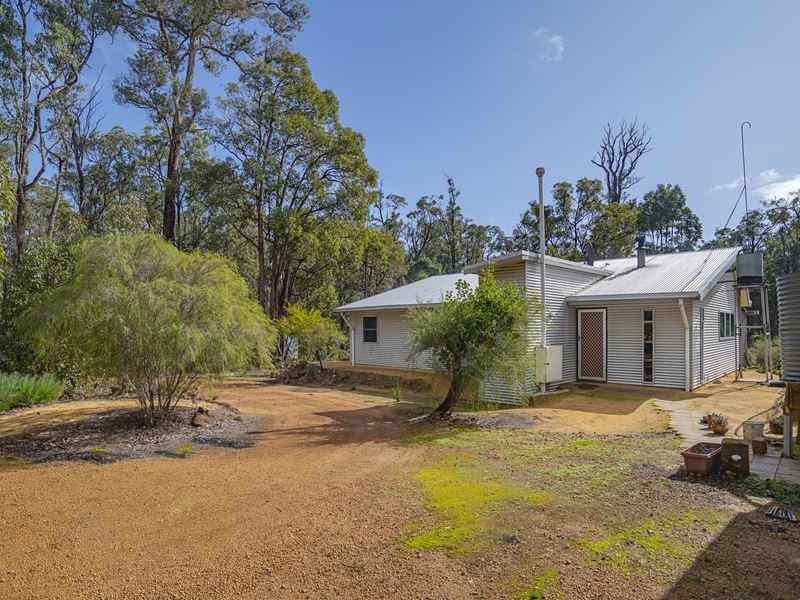 An Uncomplicated Life
In these uncertain times, getting back to nature is nourishment for the soul and this delightful, compact 2 bed cottage set in a lovely 5ac bushland lot in Jalbarragup is perfect for that!
It has a very light environmental footprint and is completely "off the grid".
As in most semi-rural communities, you can choose to be as private or as welcoming to others as you wish to be.
Features include:
• Energy – 2400kw solar panels
• Water – rainwater tanks
• Sewage disposal – rota-loo composting toilet
• Hot water – wet back to wood stove oven and cooktop
• Lino over concrete floor in living area for solar passive benefit
• Vaulted living room ceiling
• Well insulated walls and ceiling
• Simple unique design
• Carpeted bedrooms
• 7m x 7m shed for storage and car parking
• Vegetable gardens and fruit trees
• 5ac of bushland
• No fencing
• 500m (approx.) to the Blackwood river
• 25km (approx.) to town, recreation areas, shopping and school.
Don't miss this opportunity! Call Jill Turton 0418 933 345 to view today!