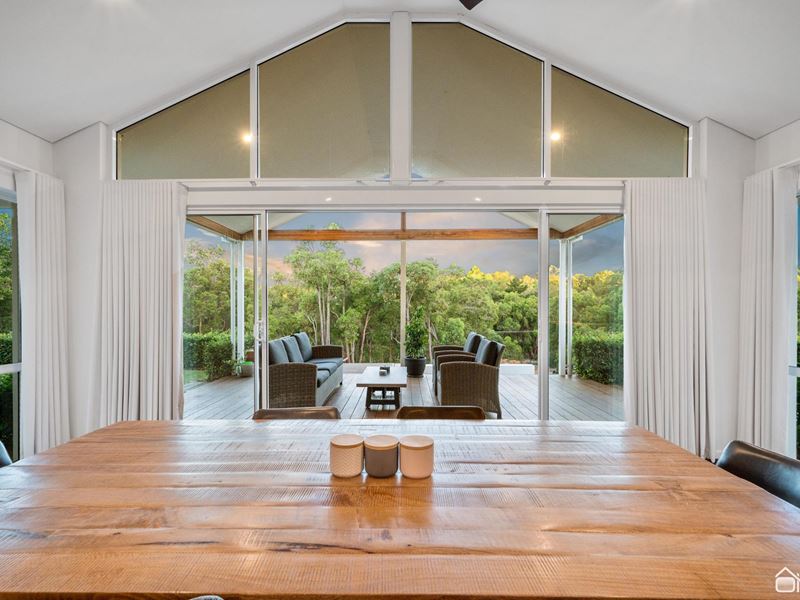 THIS IS TRULY MAGNIFICENT
What can you write about a property when the photos say it all? It's even harder when you've been to the property you realise that the photos don't say anything compared to seeing it for real.
Set on over an acre of land in this premium Bedfordale estate, this property is a tremendous design that takes hills living to the next level.
INSIDE
The home features a stunning cathedral ceiling that spans the whole living space. The central fireplace is a striking feature and its inviting glow will be the delight of everyone who walks through the door. Magnificent as it is, we can stand and stare at it all day, but there's a kitchen to see. And we need to stare at that. And touch it. And be impressed by it. It's such an incredible design. With an incredible workspace as well as a solid timber and stone central bench space. Utterly brilliant.
The bedrooms are awesome, the master suite is huge and has a beautiful elevated outlook over the backyard and sits level with the treetops, making it almost unbelievable that you're waking up at home not in some holiday resort. The walk-in-robe is sensational and the ensuite bathroom is extraordinary, both in size and design. The secondary bedrooms are all of a great size and the fourth bedroom is currently a study but with dual access to via the master bedroom would make a beautiful nursery or luxurious dressing room if you wanted… It's your palace, do what you want. The main bathroom features a gorgeous free standing bathtub and dual vanities. The home features reverse cycle ducted air conditioning so you're comfortable year round.
OUTSIDE
Standing on the alfresco you're eye level with the beauty of the natural setting. Just come and immerse yourself in this setting and see how beautiful it truly is. I won't get too wordy and romantic here, you can do that when you come, so I'll tell you about the practical stuff. There's a large lawn area at the bottom of the retaining wall and there's serious room for a game of cricket or football, or for anything else that can be dreamed up with this kind of space. There's rear access so building a workshop is an easy option.
The property has been very well designed with extreme attention paid to the positioning of the home it has a huge front yard area with seriously practical parking options and the double garage is extra-large with plenty of storage.
WHAT'S NEXT
This is a one of a kind, but the kind that everyone will like… so you'd best act now! Hit the EMAIL AGENT section of this website and we will be in touch with a time for you to view this incredible home for yourself.