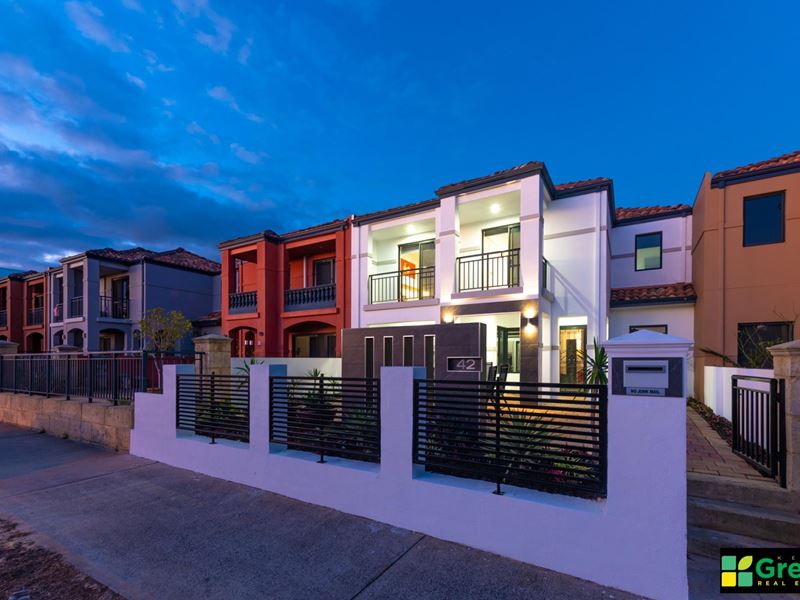 Reduced ! BELONG AT AVALON - Call Emma 0415 161 160
With the beach knocking on your doorstep, the buzz of Wannanup's high street and your choice of cafes, your only task will be to take up a holiday life. All the hard work has been done on this gem:
• Fully-Renovated Throughout
• Immaculate Detailing
• Rear Laneway Access
• Double garage plus Boat/van Parking
• Three Good-sized Bedrooms
• Two Bedrooms with Balcony
• Stylish Modern Exterior
• Front Open-Air Alfresco Area
• Chic and Spacious Kitchen
• Open-plan Lounge plus Dining Area
• Brand new ground floor Escher style bathroom
• Second floor boasts brand new carpets
• Generous Bath Tub in the stylish Main Bathroom
• Council Rates PA $1600.00
• Water Rates PA $1257.90
This impressive, fully renovated modern and stylist, Green Title, "Terrace Style" Home only lacks you.
Everything from its exterior façade to the garage floor has been treated with the renovator's love, so all you need to do is move in. Once you're settled, prepare a wonderful treat in your stylish kitchen, and serve it up in the front alfresco area, just in time for Summer. Or delight in your open-plan lounge and dining area, both overlooked by the kitchen.
The newly added downstairs bathroom (or the external outdoor shower) are perfect after your hop, skip and jump to the beach- followed by a coffee at one of two nearby cafes. Or take your boat out for a spin. It will be parked next to your double garage, all accessible from the rear laneway.
When it's time to turn in, one of the three good sized bedrooms, with mirrored robes, will do the trick. Enjoy the upstairs balcony and listen for the waves rolling in. The main bathroom features both shower and a generous deep tub.
Arguably the best spot in Wannanup, this part of Westview Parade boasts two cafes nearby and your home is just a few doorstops away from the glorious Avalon Beach.
Take a short drive into town when the mood takes you or head up to the city – just over an hour away, but down here it's likely you won't want to go! It's like being on a holiday every day! Perfect for perambulating, this part of Westview Parade is perpendicular to the beach and has an openness that welcomes sociability.
Secure this one before summer, give Emma Hutton a call today!
0415 161 160