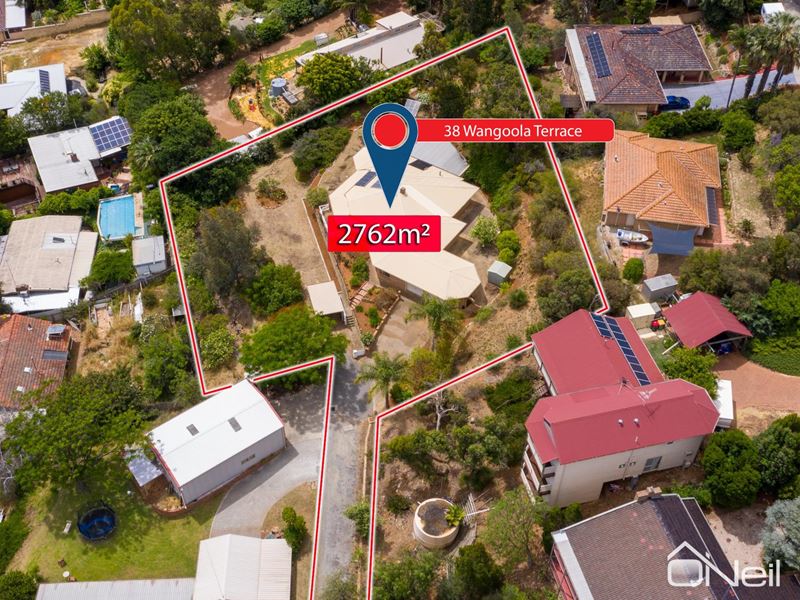 A GREAT HOME WITH A GREAT VIEW ON 2762sqm
Usable Land.
Awesome Views.
A large, well-built home.
From $499,000, this could well be the best opportunity all year or maybe even in the history of the world.
GO!
This 2762 sqm block is quite accessible considering it's a hills property. The house sits above a large flat area with plenty of space for a shed, a granny flat or a whole lot of lawn.
THE HOUSE
Built in the early 1990s this home offers a whole lot of space. The kitchen has a view, the lounge room has a view, the games room has a view, the master bedroom has a view. It has views!
The kitchen is well designed and has plenty of workspace, it has a huge fridge recess and proper room to work with. The breakfast bar and casual meals area makes this one of those very livable spaces that has people hanging around the kitchen, but not under your feet and in your way.
The lounge room has a fireplace and can be configured to suit a variety of furniture styles. There's a huge family/games room too, and this would fit a pool table very comfortably and still have room to spare.
The bedrooms are all of a very impressive size. All the rooms will fit big beds, big stuff and big people, so if you've got small people they're going to feel like their room is a whole playground. They all have built in robes. The master bedroom has loads of storage with a built-in sliding door robe and a walk-in robe too. The ensuite bathroom is showing a few signs of its age, but hey, who isn't? It's a bathroom so it's going to see you at your best and worst, so let's not judge too harshly. Realistically, it's wanting a bit of an update at some point, but is still very functional right now.
OUTSIDE
This is well over half an acre, beating that "we want at least half an acre" target by more than 700sqm. It's not flat but it is tremendously accessible, and the block is terraced with the house at the top level and the big yard area at the bottom. This easy access yard is well placed for a shed and you can virtually drive straight at it from the main driveway.
There's a verandah across the front of the home and views from various points around the yard. There are trees and bushes within your boundary that you can cut back to reveal even more of the views for an instant improvement. There's a patio at the back with plenty of room for entertaining.
I'm telling you a lot of detail, but frankly you shouldn't still be reading you need to be hitting the EMAIL AGENT section of this page to register your interest so we can be in touch to set up a viewing time for you.
OTHER THINGS
There are a whole lot of fruit trees around the property including fig tree, loquat, cumquat, orange, mandarine, olives, mulberry, mango and avocado. It's a tasty place to live!
The carpets are brand new and the home has been freshly painted.
LET'S DO IT!
Hit the EMAIL AGENT section of this page to register your interest so we can be in touch to set up a viewing time for you.