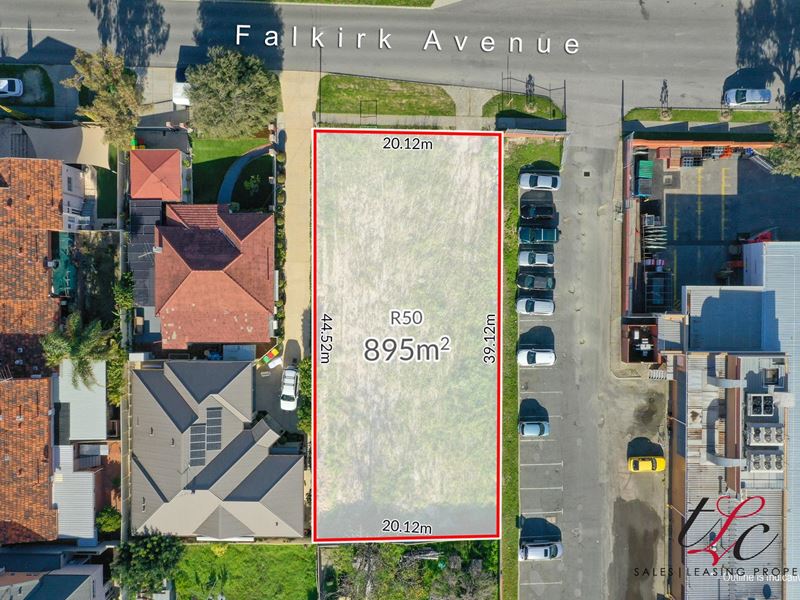 Significant Development Site - Proposed Multiple Dwelling Plans Available
22 Falkirk Avenue, Maylands presents buyers with the opportunity to purchase a good size land holding in the ever so popular suburb of Maylands, with local government granting conditional approval on a proposed, 8 Unit Development.
LAND AREA:
The subject property has a site area of 895 square metres.
LOCATION:
Located on Falkirk Avenue; 4.9 kilometres from Perth CBD, only 950 metres from the rivers edge and easy access to transport and shopping.
SITE DETAILS:
Frontage – 20.12 metres
Rear – 20.12 metres
Depth – 39.12 – 44.52 metres
ZONING:
The property is zoned R50 under City of Bayswater local planning scheme No. 24. This zoning allows for multiple dwellings, group dwellings and single dwelling, subject to council approval.
A proposed, 2 storey multiple dwelling development with eight, 2 bedroom units has had conditional approval granted by the local government – Subject to WAPC. Plans available upon request.
For further information and preliminary drawings/ plans for the proposed development; please register your interest.